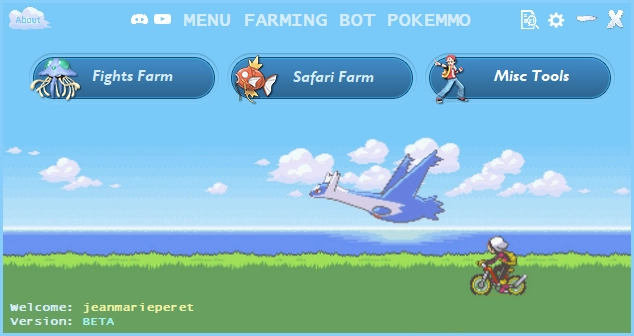 19/07/2021
500
3
FARMING BOT POKEMMO
Hello everyone. Me and a friend have been working on a bot for POKEMMO for some weeks now.

Here is a list of the core features :

Auto XP farming with auto healing
Auto EVs farming with auto healing
Auto fishing (Safari Land)
Auto money farming
And more...

Currently working on two versions of the project (free and premium)

The premium version have way more automatic features (working via checkboxs) and scripts - including randomized pathes in order to avoid getting caught. This bot also provide insane money farm capabilities thanks to optimized routes.

We are updating the project through Github. You can find the link for the Premium version right here :

We can provide support on Discord for now since the Wiki isn't finished yet.

A video presentation is in progress so we can show you all the potential.

Feel free to give us your feedback and any suggestion to improve the software.

Cheers !
Download